Music playing for travelers are not highly valued. There is a disconnect between the mobile music contents and the airplane entertainment system.
How might we design a music player that provides a comprehensive listening experience for travelers?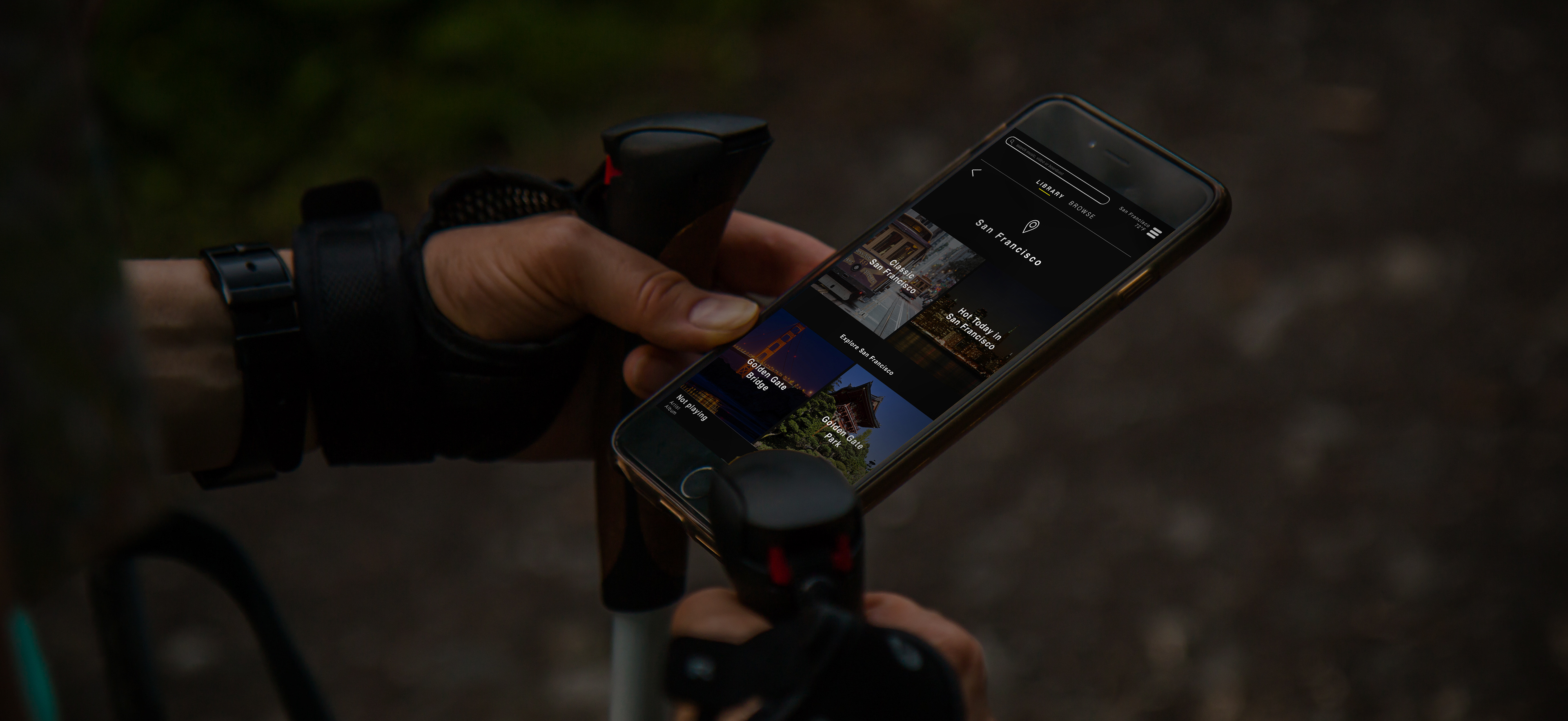 Aero Sona is more than a music player. It is your travel and mood companion.

People move around, and people feel different things in different moments. Aero Sona provides personalized contents based on where you are, what kind of mood you might have based on the current weather, and feeds you the music that you would like.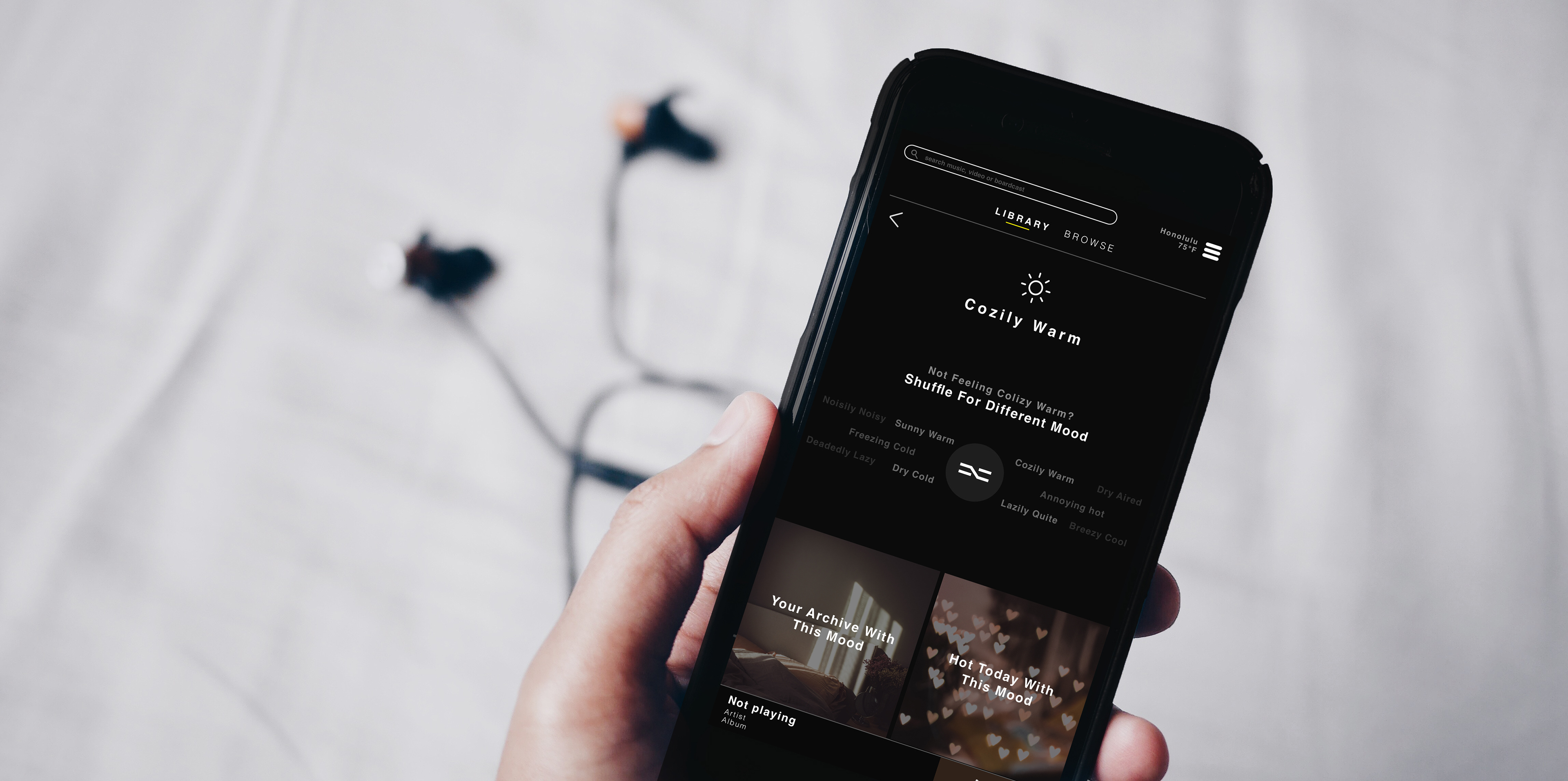 A good music player should be comfortably and intuitively operated.
Aero Sona has a simple yet informative interface that allows users to focus on the content instead of the fancy graphics of the application. It is suitable to use anywhere, anytime.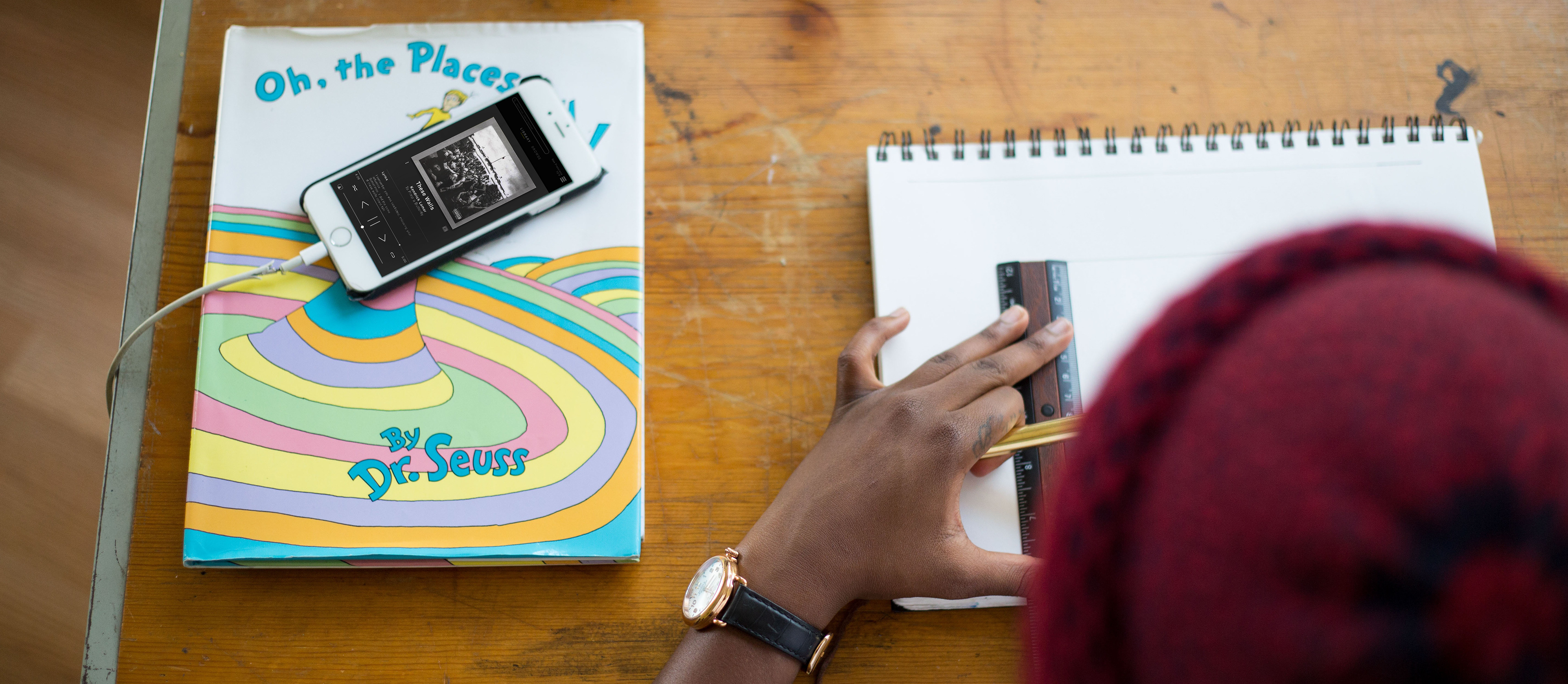 Competitor research is the first step to build the understanding.
 Spotify, Apple Music are the direct competitors and Emirates Airlines are the ideal cooperated airline. I study their style tiles in order to understand their brand feelings and what vibes they are communicating with their users. Spotify has a simple color tone and quite design language while Apple Music is shouting activeness and vibrancy. Emirates has a noble-feeling expression which states for class and quality.
Mood boards are assembled to provide visual guidance for brand design.

Based on the traveling feature and my personal taste of simplicity, I collect images that express enjoyment, leisure and minimalism. They are attempting to differentiate the brand than the competitors, and find similarity then the cooperated brand.
Venessa is our persona for Aero Sona.
She is young, active and adventurous like many young adults in the world. She represents users who are likely to get attracted by Aero Sona and use the location and mood playlists the most.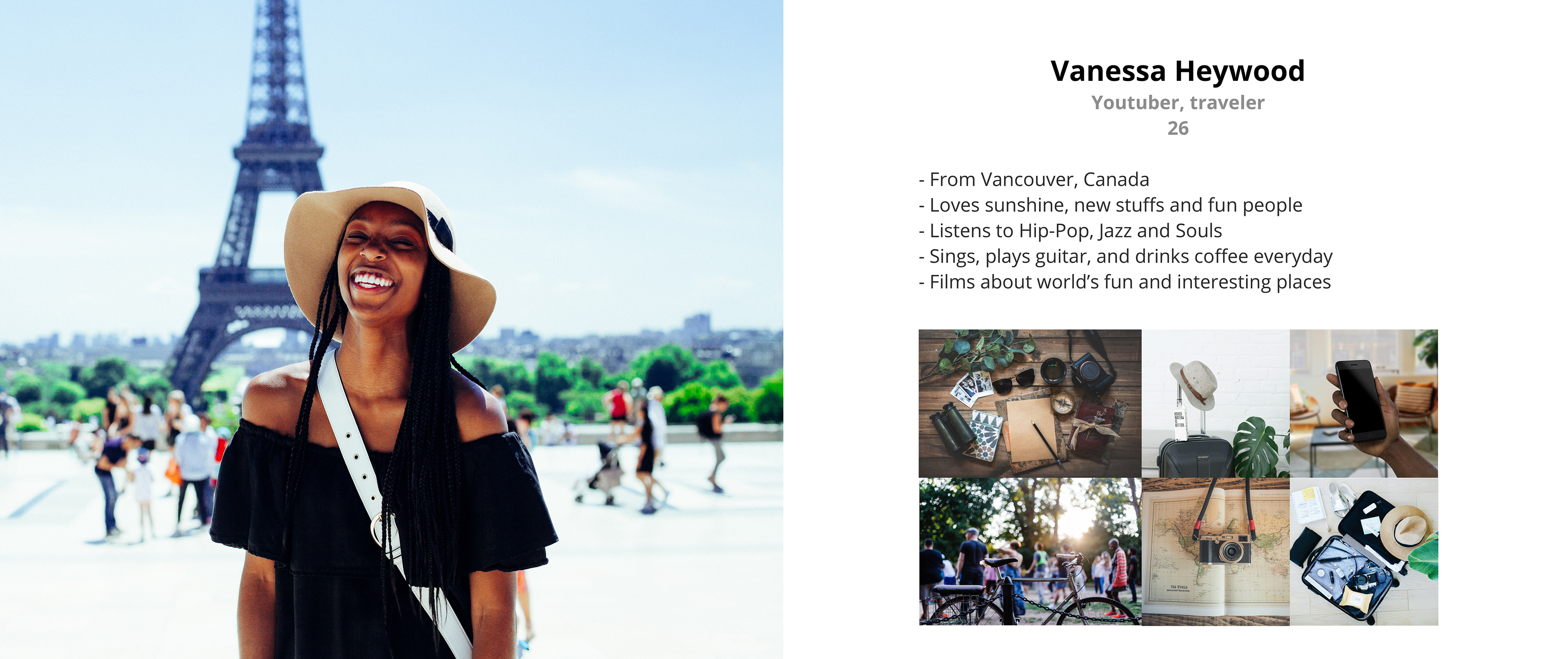 ​​​​​​​
The logo explorations went many directions
. The desired brand style should be expressing similar language with the inspirations, as well as the initials "A" and "S".  Some outputs show inspirations from CD players, birds (because they sing), musical notes, sound waves and sharp lines. Several logo directions were picked and digitized during the sketch round.

Digital logo development visualizes more details and colors.
Font manipulation is a big portion of the exploration as both Serif and San Serif fonts are experimented. Multiple colors are also tested. Most choices are further refinement on the hand-sketching logo. There are also one style tile made for each development. They are springboards for choosing the final brand style. 

The 8th logo development is chosen for the final design.
The logo is mainly inspired from the Chinese character "Jin" which means "today" or "present"
. I want to take on the idea for Aero Sona to show its ability to keep music updated to users by having this meaning. There would also be the feature of time and location based music feed to users because the app is recommended to use for travel purposes. The color is inspired by the lightning icon which represents the sense of fastness and instantness.  

The final style tile demonstrates the general theme, color choice and icon language for the design.
The choice of dark background is because that it will be less eye-tiring on the airplane user scenario which was prescribed by course prompt. It also makes a great contrast with the dark grey so it's more readable in a dark environment. With only yellow being the prominent / highlighted color, Aero Sona has the interface that makes users focus more on the contents.


The wireframes show a general flow of Aero Sona  and what the app
can do.
The interface starts from Library page and Browse page. They are two sections that links to personal and outside resources. This layout creates easier hierarchy for users when they are looking for contents. From the Library page, users can access to saved songs, location playlist and mood playlist, which are Aero Sona's selling points. Location playlist feeds music based on your current location. Mood playlist suggests music based on current weather, but it's user's choice to shuffle for a different mood, because why not? We are emotional creatures :)
The interface is quiet, modern and informative.
Aero Sona promotes visual contents so the image tiles are large with very narrow gaps in between. The background color changes based on the on-playing music's album main color. The clickable sections are designed to be easy to reach and clear to read for users under low light environments.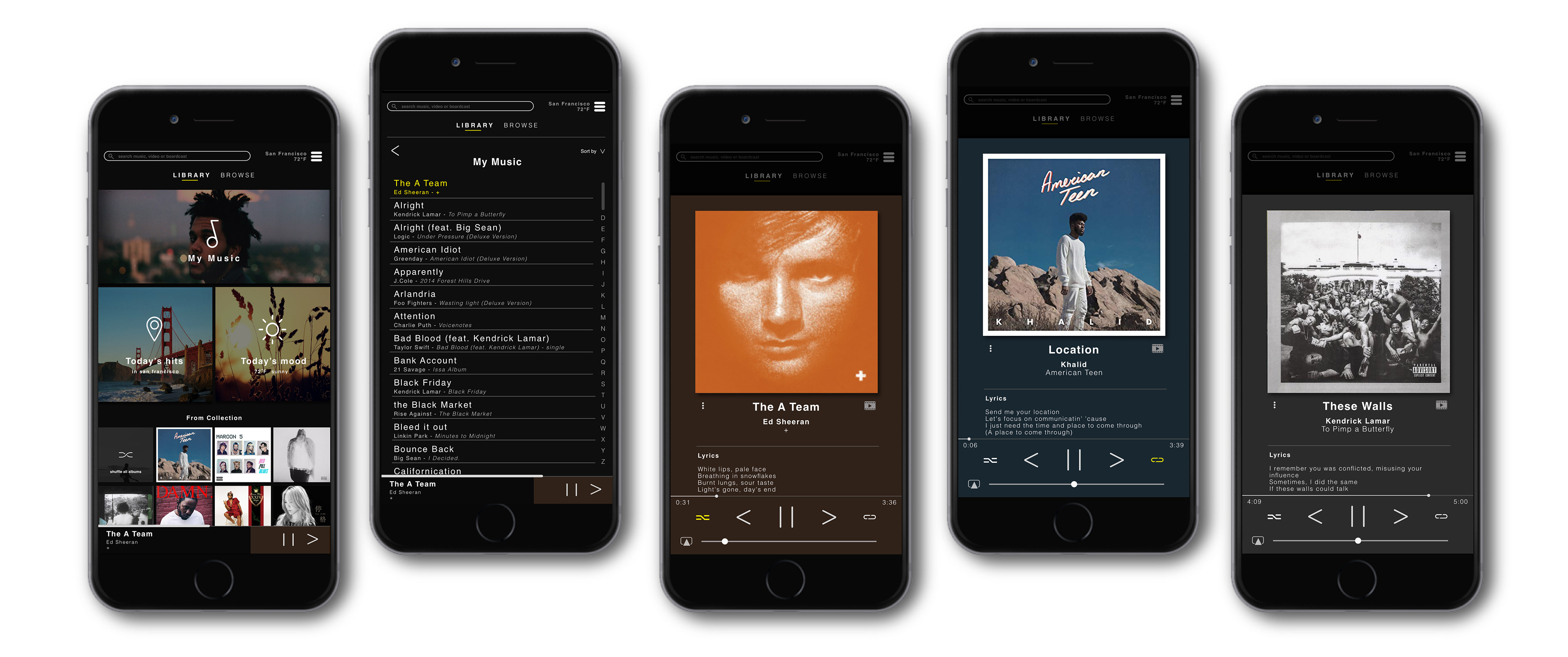 Fundamental features that a good music player should have are designed to be simple and accessible.
 The song information has everything essential that users need - especially lyrics and volume control. Under option button there are big buttons for more actions for easier access.
As a cross-platform system for traveler, Aero Sona also provides continuing experience on the airplane.
Logging in to the airplane's Aero Sona interface is as simple as putting your NFC (Near-Field Communication) compatible phone on the screen. The system recognizes the account and syncs the library over the bigger screen on the airplane seat.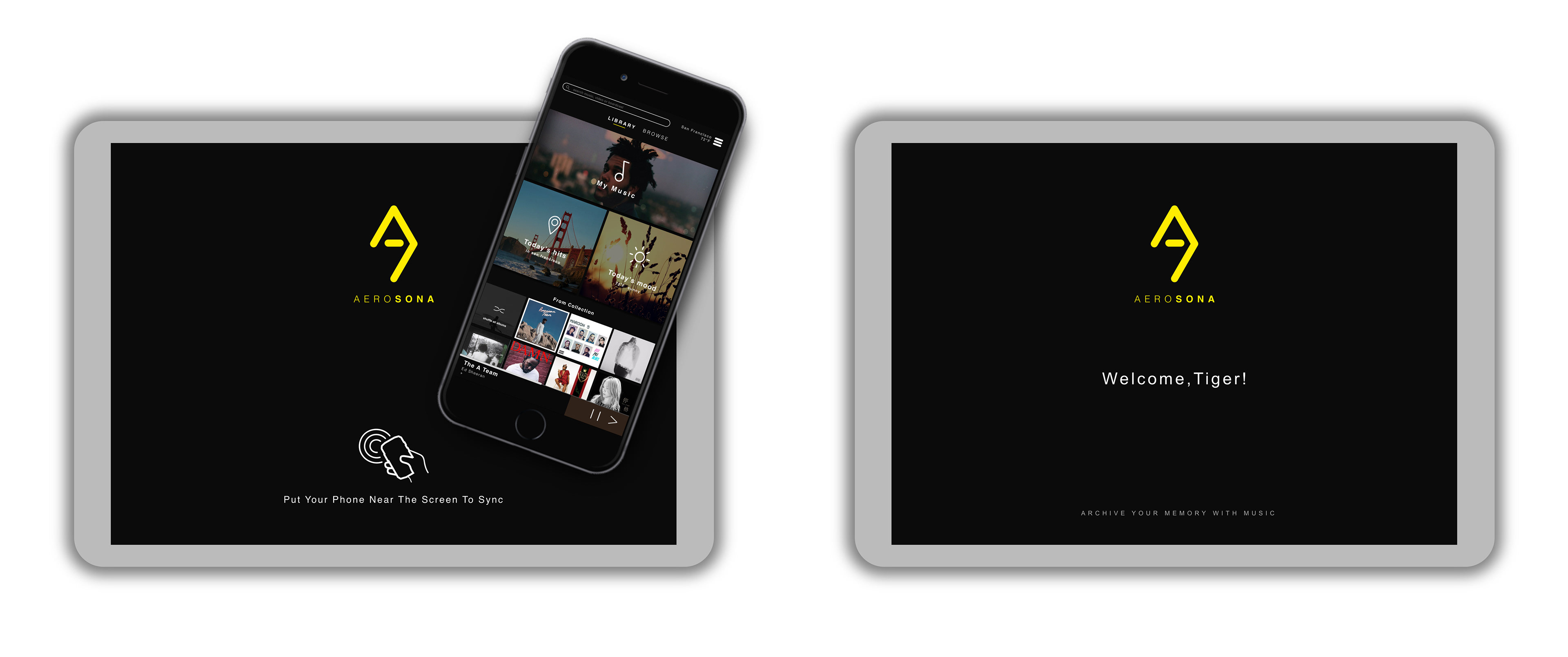 Airplane interface keeps same language as the mobile version.
The icons and touchable are big and accessible so it's easy to click on the airplane screen. The UI stays in a similar flow and logic compares to the mobile UI in order to be less confusing to the users. There is an example image I took from United Airline to show the size and general feeling of the interface.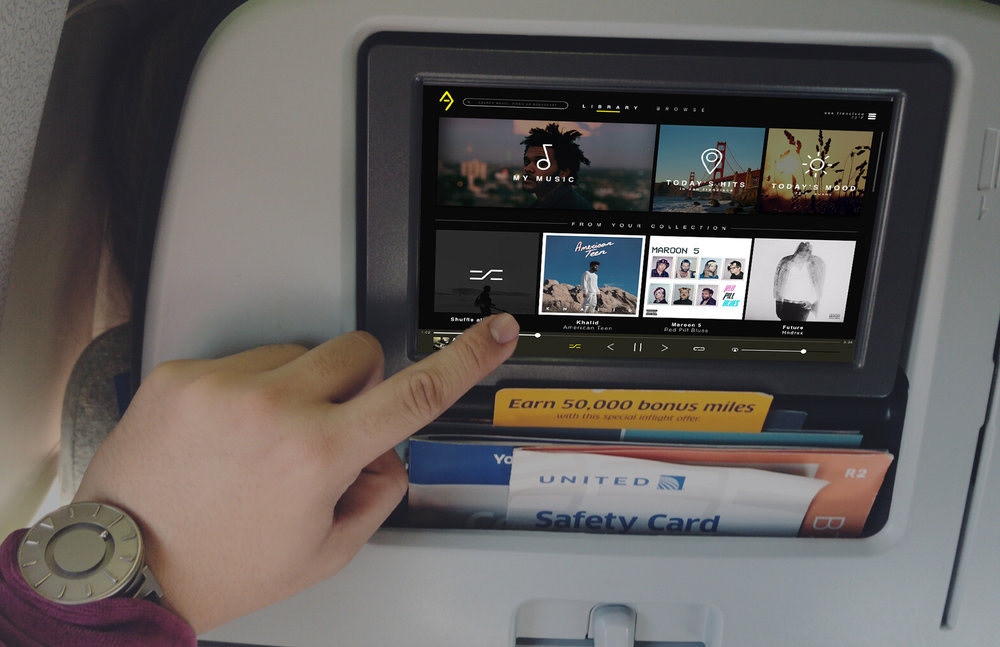 To further promote Aero Sona, there are posters and website for Aero Sona that attracts more users. 
It will be supporting different devices including  mobile, tablet and desktop. Multiple other touch points are also designed for the sake of advertising and promoting the brand.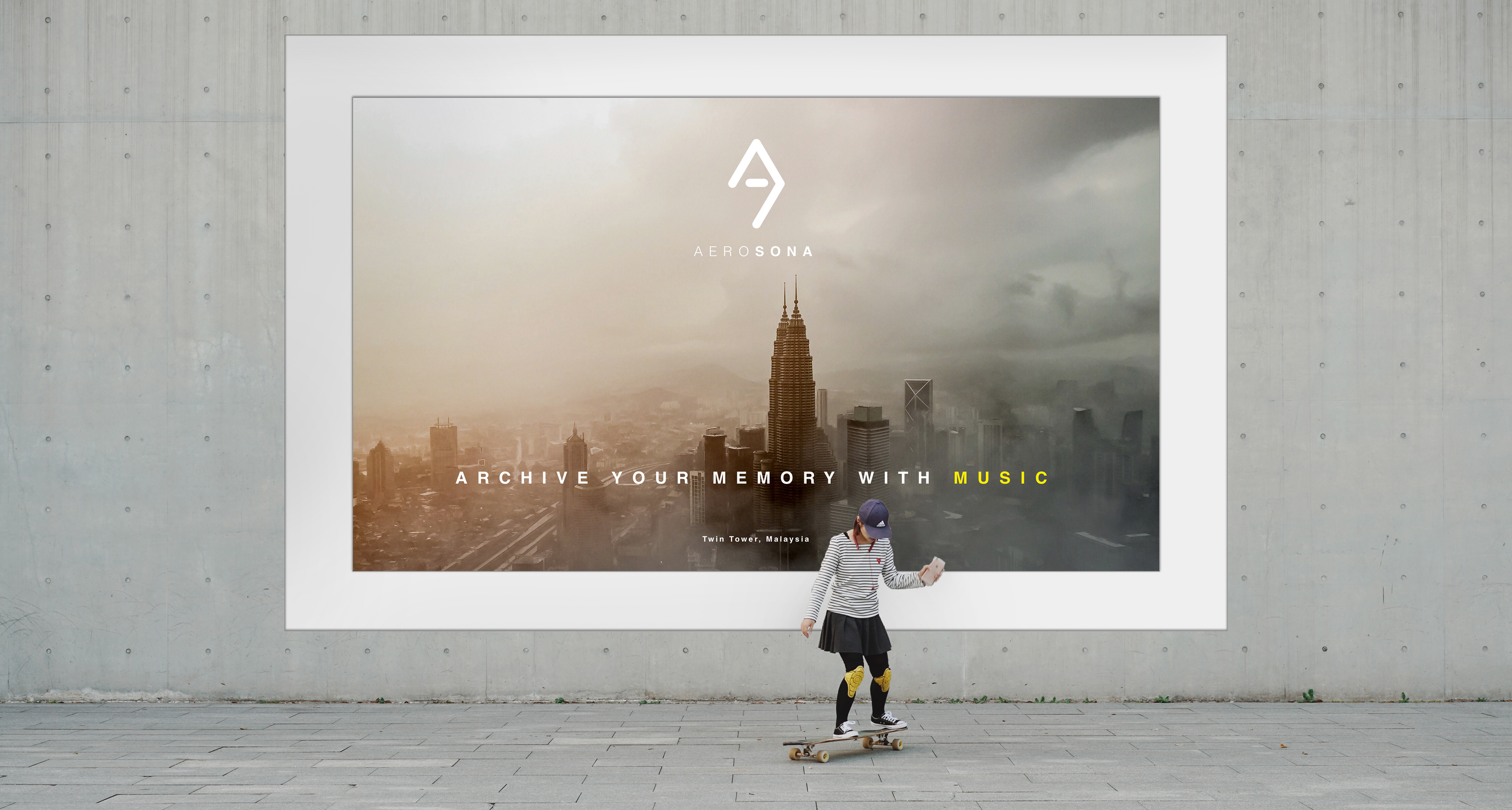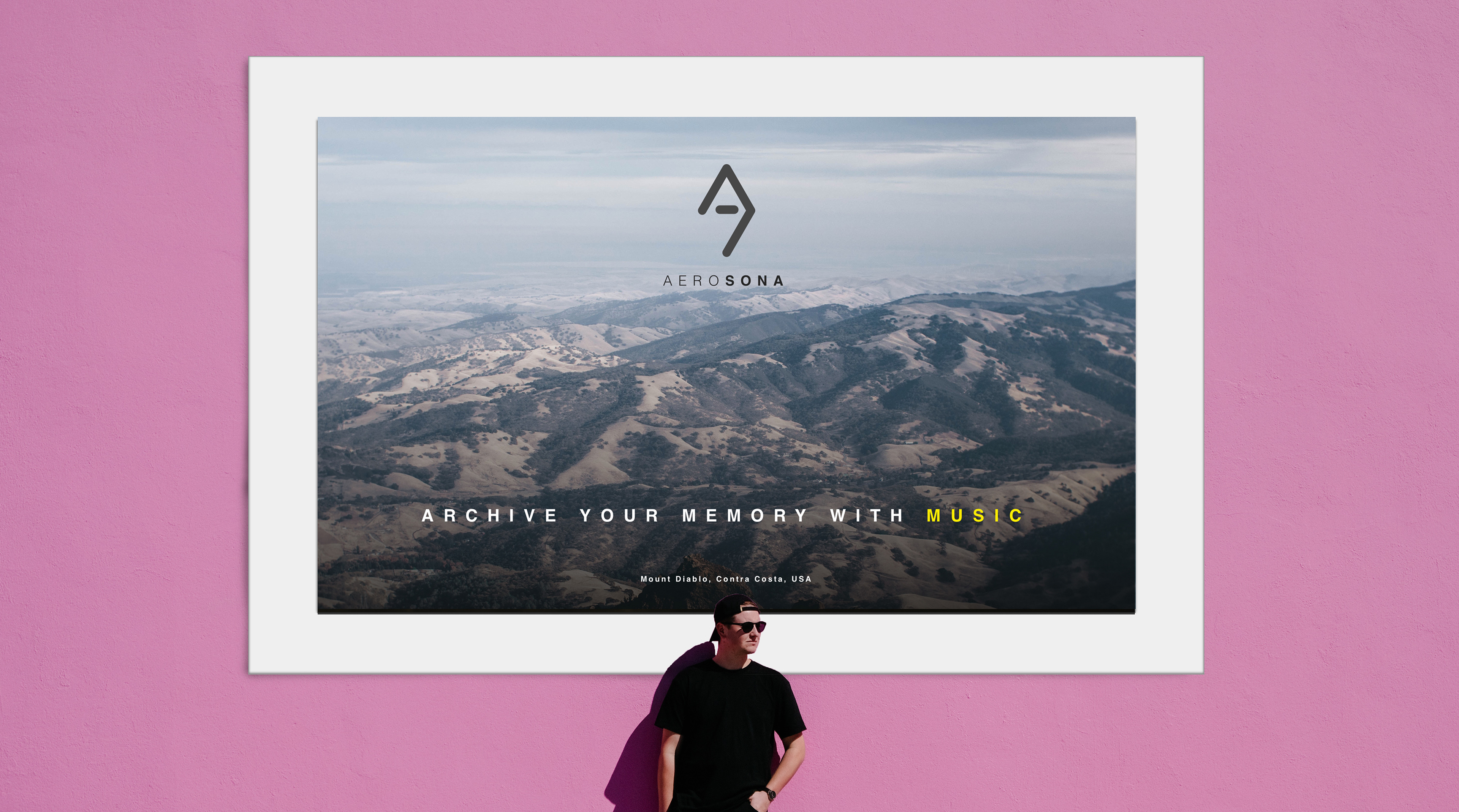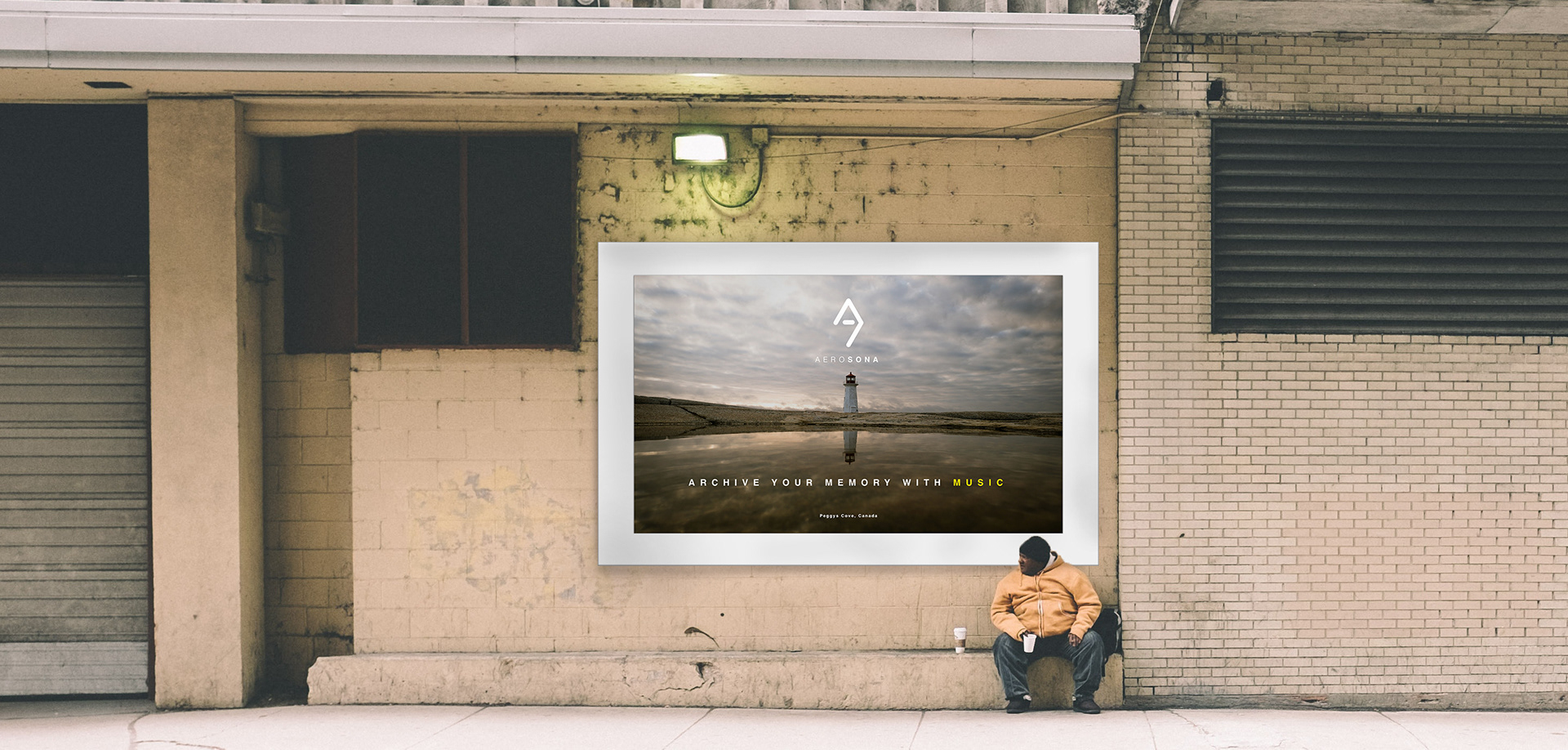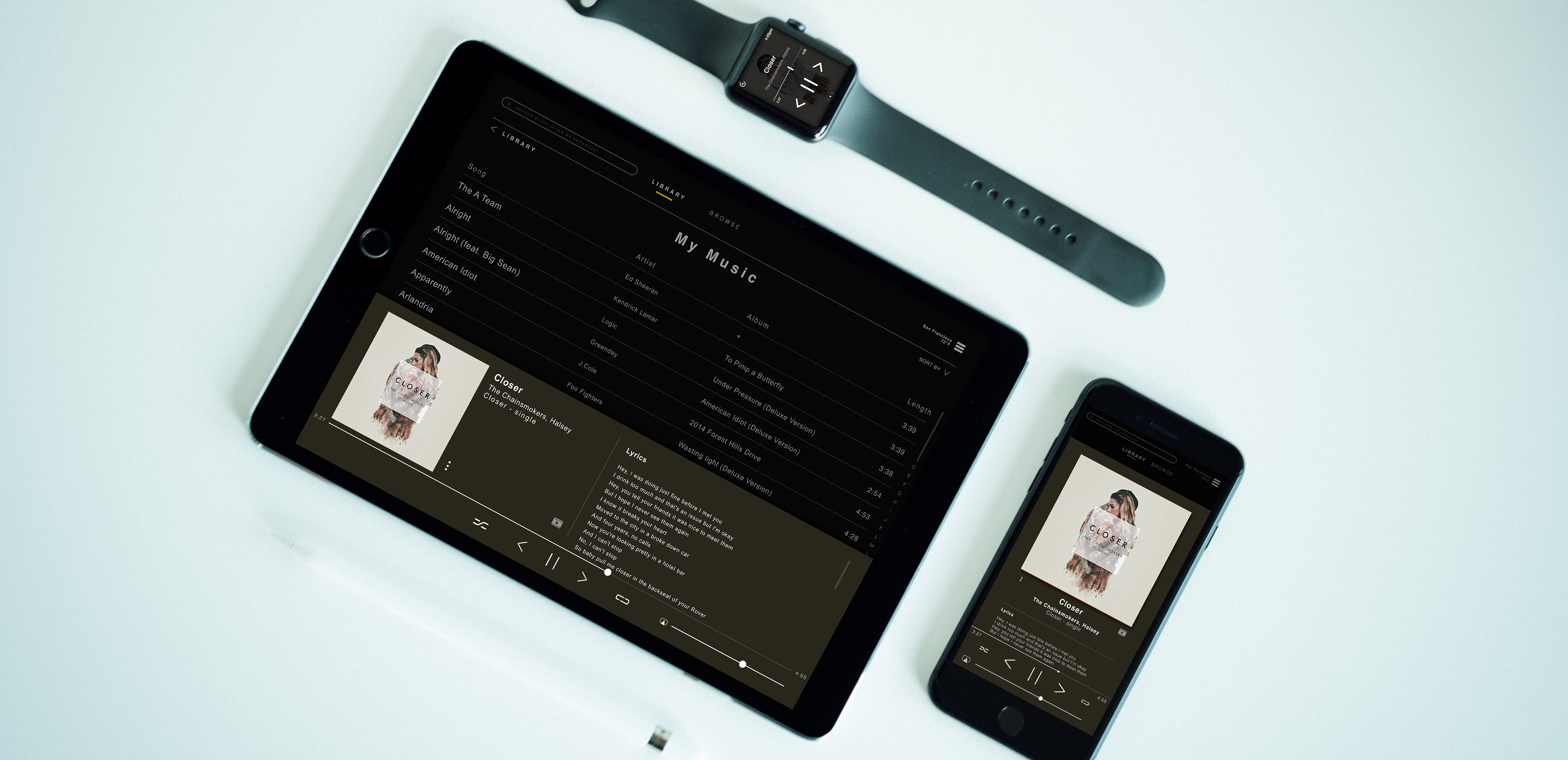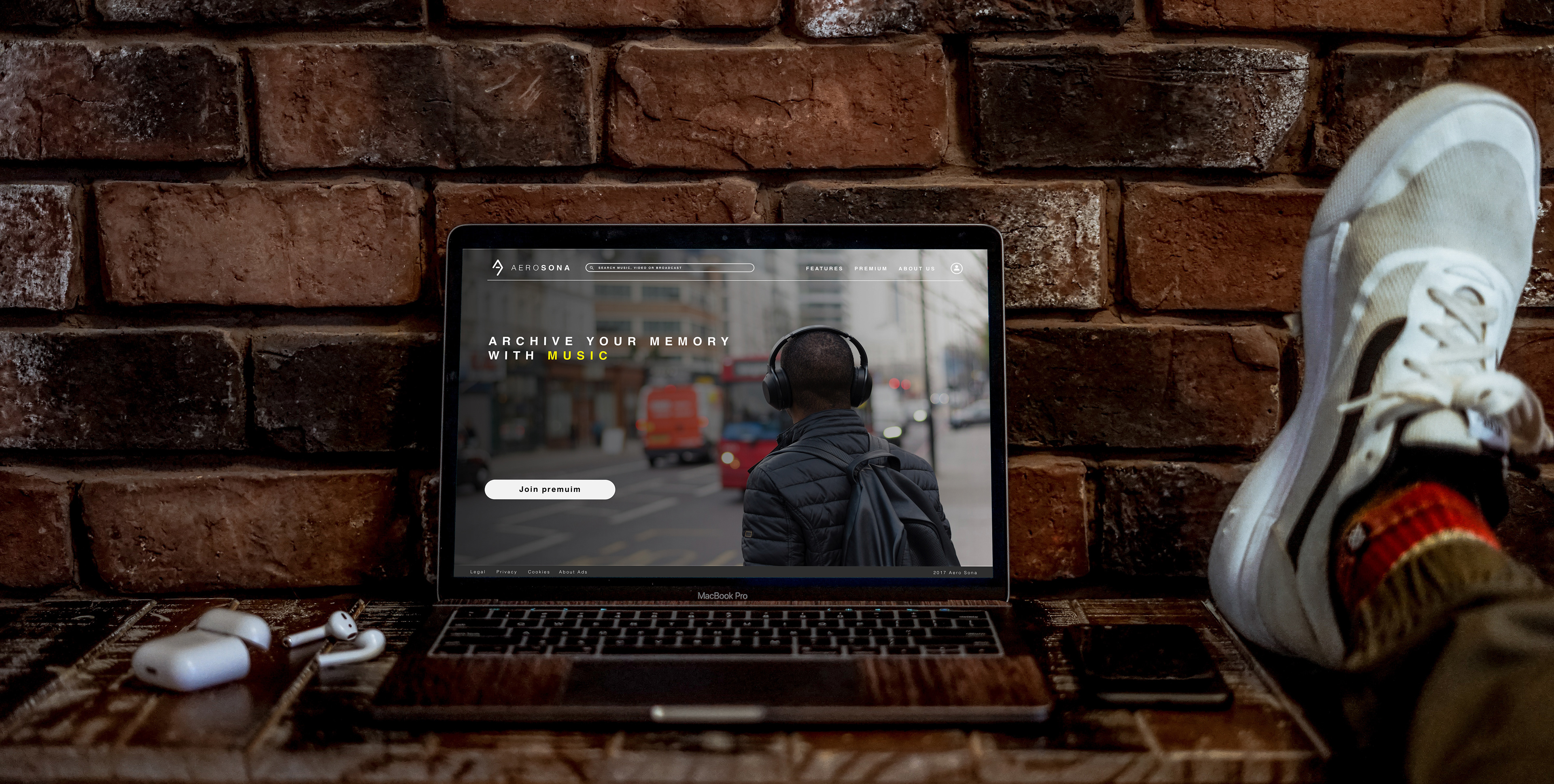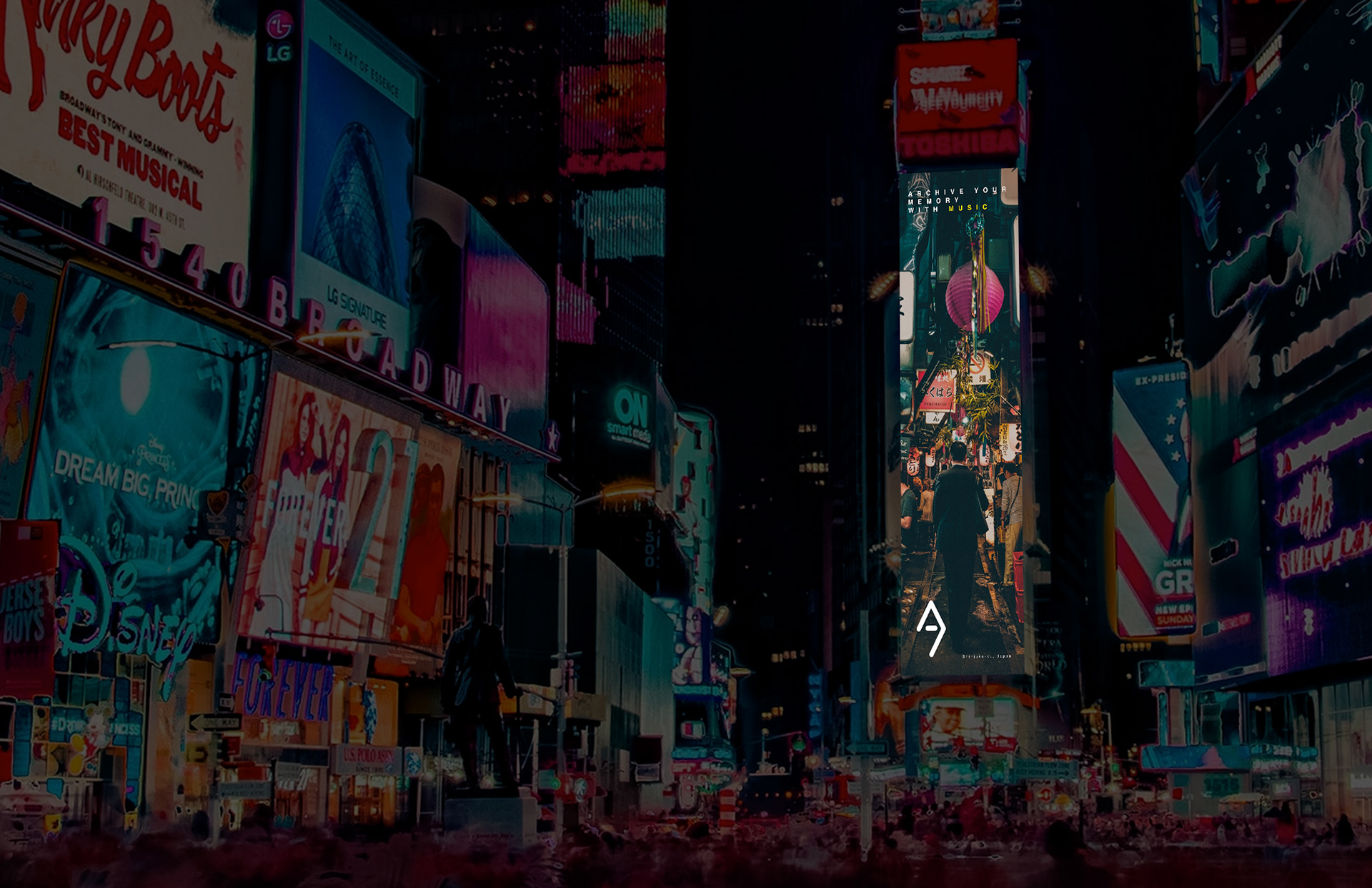 Aero Sona is designed to serve better music listening experience with more intuitive UX and more visual pleasing UI. Enjoy using Aero Sona and take it to archive your memories with music!